FDA300
YOUR ULTRA-RUGGED FIELD
DIGITAL ASSISTANT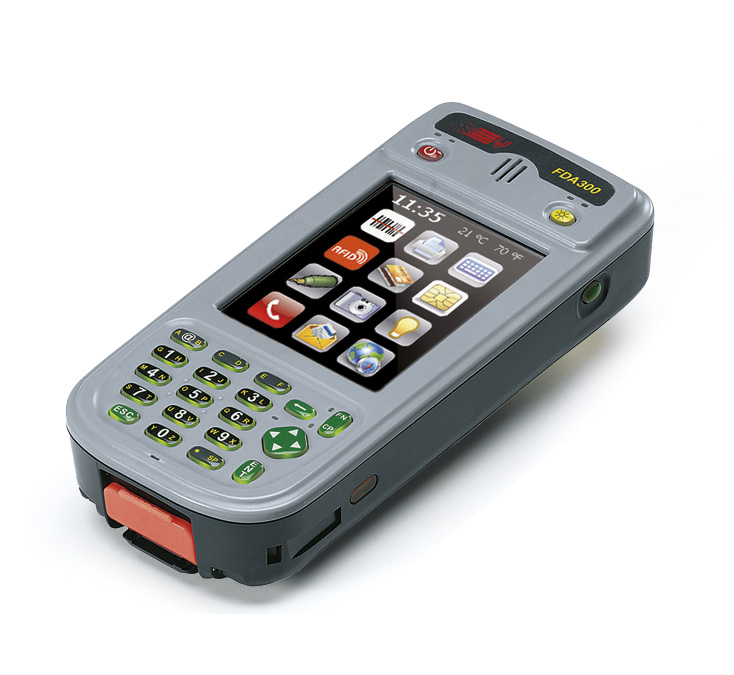 YOUR ULTRA-RUGGED FIELD
DIGITAL ASSISTANT
Featuring touch screen, Auto-ID, multimedia, wireless data
FDA300 is a high reliability ultra-rugged handheld computer, light and small with a record long battery autonomy, designed for durability and survival in harsh environments.
Automatic identification through barcode scanner and RFID technology makes the FDA300 the ideal solution for any mobile computing application of supply chain logistics, retail stores, vending machines, healthcare support, field service, utility meter reading and service, mobile ticketing and fare collection, hospitality.
FDA300 basic configuration features:
3.5" color touch screen with backlight for signature capture
alphanumeric backlit keypad for faster data entry
USB host/device
SD storage card slot
swappable and rechargeable main battery
internal rechargeable back-up battery
Optional embedded features:
high speed industrial barcode scanner for 1D and 2D barcodes
13.56 MHz RFID
color camera
GPS
2G/3G cellular data
WiFi
Bluetooth
Magnetic card reader
A complete range of accessories, fully compatible with the FDA600 (the companion handheld computer with built-in printer), is available for installation on board vehicles and in the depot:
FDA300-EX is the ATEX intrinsically safe version of FDA300 designed to operate in hazardous environments.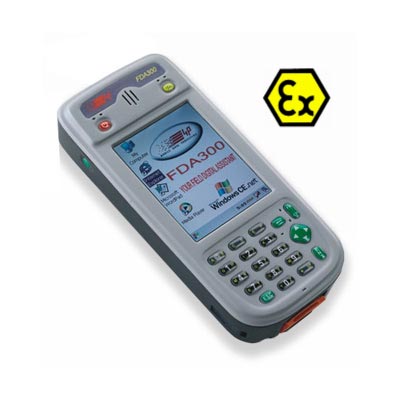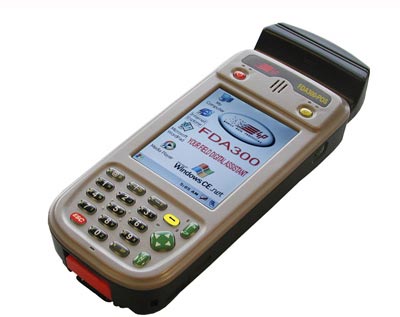 FDA300 can be paired with an external mobile Bluetooth printer to print self adhesive labels and regular A4 documents.
FDA300 may also be coupled with the BEST SALE 300 Bluetooth valise printer to print on 4" (A5 size) regular fanfold paper, for multipart forms and pre-printed forms. A typical application is for route accounting and van sales.