LEGACY PRODUCTS
DAT500 and DAT400 are the ALL-IN-ONE handheld computers designed for scanning barcodes and printing on the spot.
The complete range of built-in printers allows using fanfold paper or roll paper with either thermal or impact dot matrix technology.
Impact dot matrix printer allows using double copy fanfold paper to print fiscal receipts, delivery notes and invoices.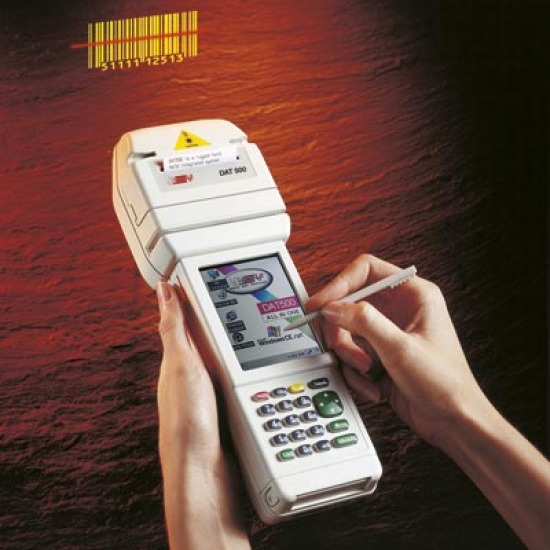 DAT500 ALL-IN-ONE HANDHELD COMPUTER
The most flexible industrial grade ALL-IN-ONE mobile computer
Built-in features:
Color touch screen and keypad with backlight
Impact or thermal printer
Barcode scanner
RFID
GSM/GPRS cellular data
2 contact smart card readers
Magnetic card reader
2 CF slots
IrDA
Snap-in removable battery pack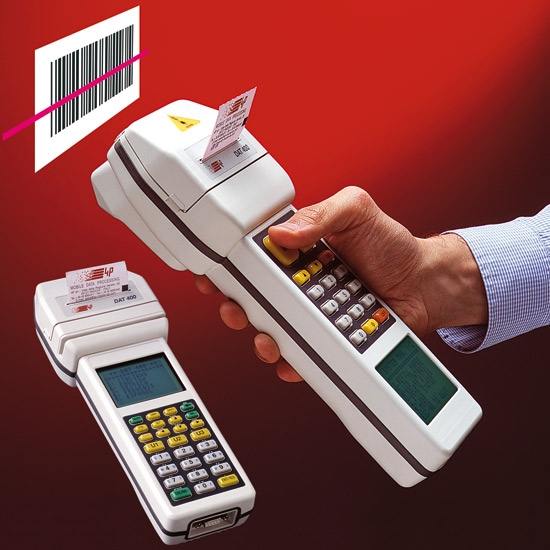 DAT400 ALL-IN-ONE SCANNER & PRINTER
The budget solution to scan and print on the spot.
Built-in features:
18 key numeric keypad above LCD
27 key alphanumeric keypad
Impact printer for fanfold paper
Barcode scanner
RFID
GSM/GPRS
Magnetic card reader
DAT400 & DAT500 ACCESSORIES
The wide range of available accessories can help designing the most effective and convenient configuration for the depots and the vehicles.
The DAT400 and DAT500 ALL-IN-ONE handheld computers use the same set of accessories.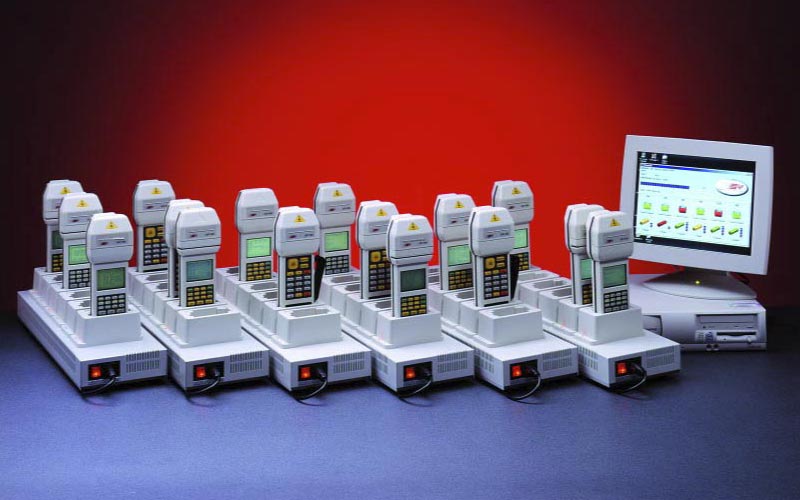 P153/6
DATA COMMUNICATION RACK FOR 6 DAT400 or DAT500
Docking station for data communication and smart battery charging, designed for unattended operation.
P153/6-4 racks can be daisy-chain connected to a single serial port of the Host Computer.
Communication programs are available for Windows, Unix, and Linux operating systems.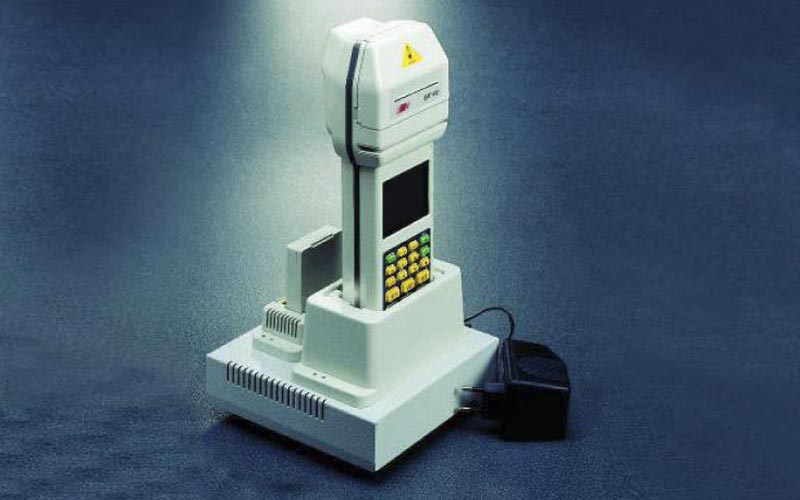 P160
DESKTOP CRADLE FOR ONE DAT400 or DAT500 AND ONE SPARE BATTERY
Featuring RS232 data communication with a Host Computer via a direct serial cable or an external modem.
The battery mounted inside the DAT400 or DAT500 and the spare battery are charged at the same time.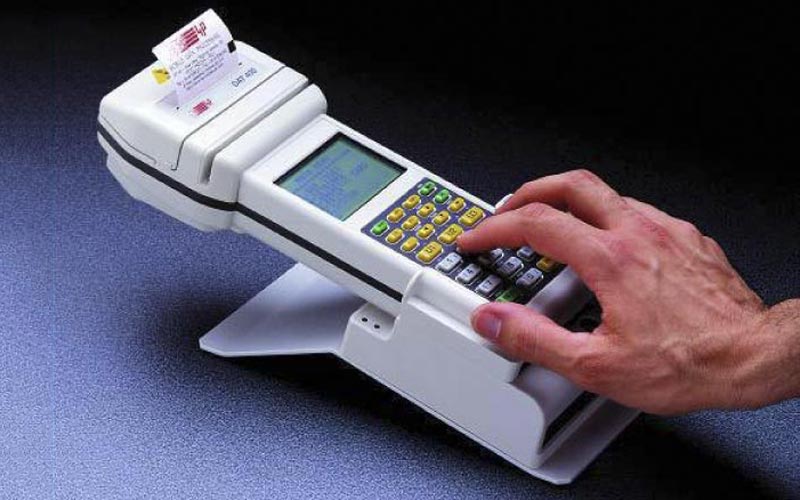 P164-DT
DESKTOP CRADLE FOR ONE DAT400 or DAT500
Featuring smart battery charging and RS232 communications with a Host Computer, via direct serial cable or external modem.
It allows an easy and comfortable working position for desktop operations.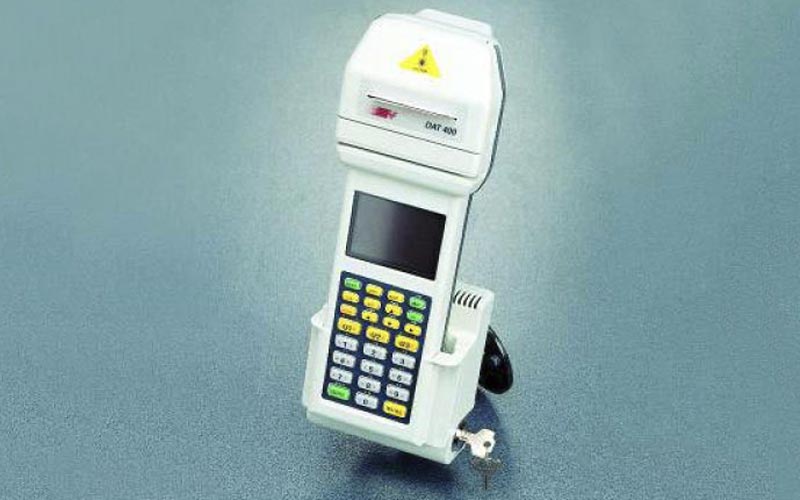 P164-VE
VEHICLE CRADLE FOR DAT400 or DAT500
Featuring smart battery charging and serial communication.
The DAT400 or DAT500 can be locked-in for security and to prevent incidental falls.
The supporting swivel bracket (P164-SB) allow a complete and comfortable orientation of the cradle.